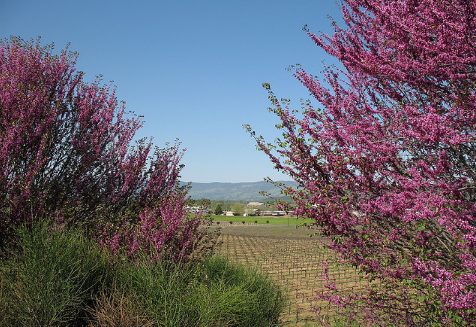 If you love a glass of delicious wine or enjoy wine tasting, Lake County has lots to offer!
Long recognized as being an agricultural county as well as a fertile environment for grapes, Lake County planted its first vineyards in the 1870's. Although prohibition brought an end to the winemaking business, it wasn't before Lake County wines became internationally recognized.
Vineyards began appearing again in the 1960's and today Lake County has over 8,400 acres dedicated to the growing of excellent quality wine grapes. Although, most noted for its Cabernet Sauvignon and Sauvignon Blanc, Lake County produces many award-winning varieties that excel in the farm-rich Lake County soil.
Because the cost of land is much cheaper in Lake County as compared with other wine-producing counties, Lake County wines can be offered anywhere from $10 - $40 per bottle without compromising quality. This is truly a great opportunity in this difficult economy.
Lake County Winery Association
Beaver Creek Vineyards - Middletown, CA
Bell Hill Vineyards - Lakeport, CA
Brassfield Estate Vineyards - Clearlake Oaks, CA
Bullion Creek Vineyards - Middletown, CA
Cache Creek Vineyards & Winery - Clearlake Oaks, CA
Ceago Vinegarden - Nice, CA
Chacewater Wine & Olive Mill - Kelseyville, CA
Cougar's Leap Winery - Kelseyville, CA
Diamond Ridge Vineyards - Clearlake, CA
Don Angel Cellars - Lakeport, CA
Gregory Graham Winery - Lower Lake, CA
Hawk and Horse Vineyards - Lower Lake, CA
Lake County Wine Studio - Upper Lake, CA
Langtry Estate & Vineyards - Middletown, CA
Laujor Estate Winery - Kelseyville, CA
Moore Family Winery - Kelseyville, CA
Mt. Konocti Winery - Kelseyville, CA
Nice Wine Company - Nice, CA
Noggle Vineyards and Winery - Clearlake Oaks, CA
Olof Cellars - Lakeport, CA
Red Lava Vineyards - Napa, CA
Robinson Lake Vineyard - Upper Lake, CA
Robledo Family Winery - Lakeport, CA
Rosa d'Oro Vineyards - Kelseyville, CA
Shannon Ridge Family of Wines - Lower Lake, CA
Shed Horn Cellars - Middletown, CA
Six Sigma Ranch & Winery - Lower Lake, CA
Sol Rouge Vineyard & Winery - Kelseyville, CA
Steele Wines Inc. - Kelseyville, CA
Thorn Hill Vineyards - Lower Lake, CA
Twin Pine "Off the Vine" - Middletown, CA
Vigilance Winery - Lower Lake, CA
Wildhurst Vineyards - Kelseyville, CA