Hidden Valley Lake CA, located in the southern part of Lake County, CA, covers 9.9 square miles, with over 3,300 homes and lots, and has a population of approximately 7,500.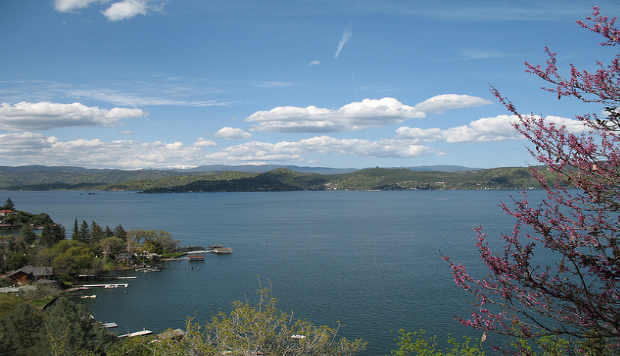 Beautiful Clearlake
Relax in stunningly beautiful country in a secure gated community, among friendly neighbors. Enjoy ready access to all the conveniences and services of urban living, including quality schools and healthcare, shopping and dining. If this lifestyle is attractive and meets your needs, you will want to consider homes for sale in Hidden Valley Lake CA.

#cta-communities#

For individuals who work in the north San Francisco Bay area, Hidden Valley Lake CA real estate may be of particular interest. When housing prices in the San Francisco Bay Area increased in the 1980s and 1990s, Hidden Valley Lake enjoyed a population boom as commuters moved to the Middletown and Hidden Valley Lake area for affordable housing, keeping their jobs 25 to 100 miles away in Calistoga, Santa Rosa, Napa, and San Francisco.

With its 102-acre lake offering swimming, small boating and fishing, and its semi-private 18-hole championship golf course, Hidden Valley Lake provides plenty of opportunities for recreation. Further, as an active, vibrant, multicultural community, there is wide participation in the large number of clubs, committees and social activities.

Lake County is nationally recognized as having the best air quality in California and the third best in the nation. The Geysers, principally located in the mountains about a half hour from Hidden Valley Lake, is the largest geothermal field complex in the world, providing many jobs and strengthening the local economy. Pear and walnut orchards, vineyards and wineries, are highly
valued features of Lake County.

#about-communities#

Lake County CA is a great place to live, and Hidden Valley Lake is one of its jewels. Come see for yourself!
See homes for sale in Hidden Valley Lake CA